Prints are an amazing way to give your outfit a look which is bold,creative and a statement in itself. In today's post,I am going to share few tips to carry your animal printed outfit.
Animal print is a classic,timeless and effortless trend which never goes out of fashion.Season after season they come back and mark their presence. They can make you look classy but at the same time if done too much,you might end up looking like a Homo Sapiens in the animal skin too.
Animal prints are like neutrals—they're made up of brown, beige, and black, after all. "They're seasonable, and you can wear them with almost anything," says Jaffe. They never give up.
If you want to add an edge to your wardrobe or call yourself a fashionista then you must own this print into your closet.Be it a scarf,coat,top,bottom,shoe or anything,you must have one key item at least. The animal print patterns are ideal for those ladies who want to look fresh,modern and yet bold.
Unlike many prints,this is often a task to carry this trend in the right way.The question now arises is how?
1. HAPPILY SINGLE !
If you are not much sure how to wear your prints,prefer choosing either a top or bottom in a print. A few can carry it all together,may be. In my suggestion,it is always safe to keep it single and let it stand out alone.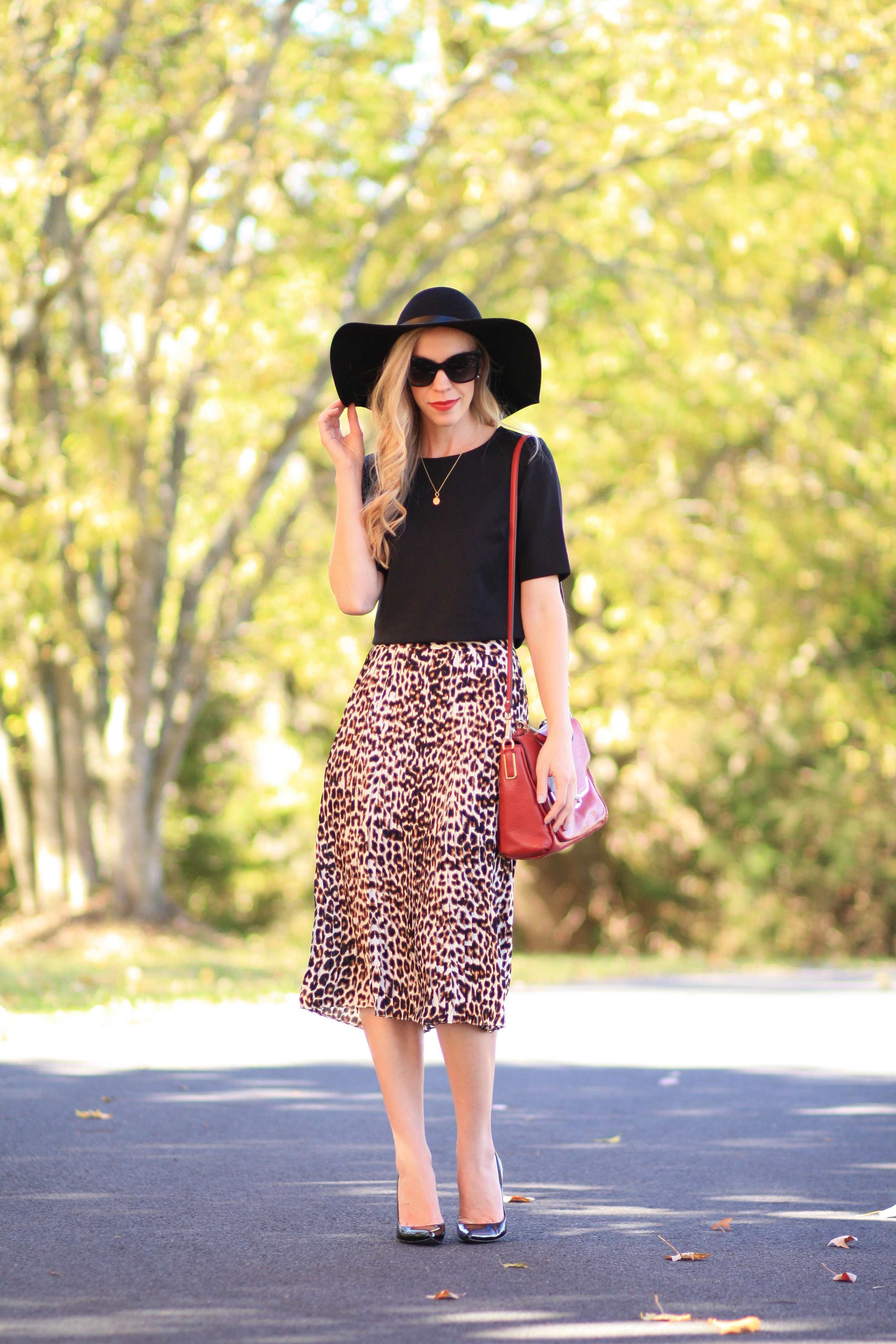 2. AVOID MATCHING IF PRINT IS TOO LARGE
Matching the prints and colors is ordinary in styling the outfit. However, it's mundane apart from this it is a DRAB when we talk about animal prints.
Prefer to choose only one large part of your outfit that's bold and wild. For example,if you have blouse with Zebra/Leopard/Tiger prints,let the shorts or skirt be solid or non-animal. If you choose to wear a dress,then balance the outfit with nude or solid color shoes.
Avoid carrying accessory matching with your dress. A leopard print clutch with your similar print dress is a big NO.
3. TONE IT DOWN,LADY !
As these prints speak for themselves,the key is to tone it down.If your outfit is too wild,choose a non dominant color to even out the whole outfit from the shade complimenting your animal print.
For an instance,if you wish to wear leopard print leggings,you can tone it down with the pair of boots from the similar solid color shade palette.
This way you can create a statement as well as avoid some weird gawking at your outfit.
4. Color Clash
This style is trendy, voguish and you can always along with color safely.All you have to do is play your print with a single vibrant color.
Here,you do not have to choose the color from same family instead go with a color clash. A vibrant addition of color to your outfit can give an another edge to the whole look. You may opt for an emerald green color,deep green or a pebble green as well. Create a match and let your shoes be of the same color.
You may also try colors like Marsala,pink,red,yellow,orange and pastels to go with your animal prints. Think,try to wear it and you will get an outfit you could never think of.
Again,not everyone will be courageous enough to go for this look but it is worth a try.
5. ACCESSORY MATCHING
The key here is – KEEPING IT MINIMAL
If you can do away with matching the prints and really wanna do it then opt for a skinny scarf and a shoe match with one tone outfit.
Matching prints in shoes and clutch also look great especially when you're wearing a monochrome outfit.
6. PRINT ON PRINT
If you have been a runway reader then you must have noticed many haute brands nailing this style. Not only them,you might find many fashion blogger elegantly pulling out animal print with the another print.
Layer your outfit cleverly to win over this styling.To give two prints a good contrast you can add a solid color in between which can or not be of the same shade.
If your upper layering is too wild let the bottom be subtle and non dominant to balance out the whole outfit.
So,you all fashionistas what is your key to carry the animal print with elegance? Hope this helped you to integrate your outfit in a stylish and non animal way :P.
Stay Stylish,Stay Chic.