After a long eight hours of work,meetings,daily chores and replying to all those watsapp,facebook and other social networking craps(blessing at times *wink* ), all I want to do is come out of my fitted pants and change into a loose long tee and pajamas with a cup of green tea in my hand. Not only this, I want my Dumb Box (television) to be turned and just start watching whatever is on air and doze off to sleep without realising the 'HORROR OF MY LIFE' – forgetting to remove my MAKE UP !
..and then what I wake up with is a

PIMPLE

popped out on my cheeks or worst than that over my nose,laughing on my face and making me realise what I was supposed to do before sleeping.
I am sure some of you must have gone through the same and thought why is  routine to be followed before sleeping?
So let me tell you here, studies have shown that what you do before sleep has major impact compared to other times of the day — from your ability to retain info to your tendency towards anxiety — one should also consider their beauty routine.
Ofcourse that heavenly cosy bed lures you but it is must to remember that your your mind may sleep into unconsciousness but your body still functions. Thus, the creams you apply and the exfoliation you do before you call it a night can have a major effect on how you look in the morning.'
Even if such a beauty routine keeps you from your bed for a few minutes, you're guaranteed to be feel refreshed in time for a good night's sleep.Here we have few steps to follow before you sleep and I will also give you a cheat to remember.Go on,keep reading.
First few steps are

 :

C

lean

T

he

M

ask  (CTM)
Yeah ! Taking initials of every word will make u remember the steps to follow. Starting with the fundamental step we have –
1. CLEANSING
This is MOST IMPORTANT.You must have read it everywhere 'NOT TO SLEEP WITH MAKE UP ON'. So,please follow it. Sleeping in your makeup can clog pores, make you break out, and just make you regret being lazy the night before and not taking three minutes to remove all your foundation and mascara. 
This will not only keep your face clean instead would help you not scaring people around with your smudged mascara and eyeliner.HELP SOCIALLY,lol.
I use CETAPHIL Cleansing lotion to wipe off my make up as it is dermatogically tested and recommended.It is a must recommended cleanser to use if you have a sensitive skin (after consulting with your dermatologist).
2. TONE it up,baby !
Moving on to our next step is,Toning. For some,toning your skin after you cleanse may seem needless,but let is me tell you it is very beneficial.Lots of toners contain ingredients that are anti-irritants and get rid of redness. In addition, toners can not only pick up any dirt left behind after cleansing, but also renew skin and get rid it of dead skin cells already on your face.Also,they will close the pores left open after cleansing which is necessary.Toner are cool and refreshing.
3. MOISTURIZE
Yeah! we are almost close to crushing into our beds.You want your skin to remain soft and supple till your oldies age,then don't forget to miss this step.It's arguably as important as removing your makeup, the two go hand in hand. Once your face is clean of heavy makeup and refreshed with a toner, your skin is craving some moisture.You don't have to necessarily buy night creams or before bed moisturizers,take any thick moisturizing cream (acne prone must check with dermatologists) and the ideal time to apply them is right before bed.
4. HAPPY FEET TO YOU !
Ignoring your feet may make you look like a peacock.Pretty Face,Ugly Feet.Don't wanna do that your feet,right? Take a five minute warm water bucket time for your feet.One of the most relaxing things, at least for me, is to dip my feet into some warm water, wash and exfoliate them with some sweet-smelling soap, and moisturize them with thick cream before finally wrapping them in soft, cozy socks.
With this you won't only feel relaxed instead you can win over roughness and feet cracks.
5. TEA TIME,Oops! GREEN TEA TIME.
Drinking green tea before bed can get you some good benefits; however you must choose a decaffeinated one and therefore selecting the right kind of tea is most important.Green tea has a relaxing agent present inside of it which will help in soothing your nerves and relaxing you. Both of these ingredients make for a good night's sleep and a good sleep in the night directly means a fresher mind in the morning.It improves your metabolism.
Plus,taking green tea in the night, after all meals are done is a way of ensuring that your body will be assisted in the removal of the wastes.
6. BRUSH,FLOSS & USE MOUTHWASH,REGULARLY!
Your teeth are what everyone sees when you smile, so make the best of them! Always brush your teeth in the morning and night, so as to avoid bad breath and have good oral hygiene. Use a good toothpaste, and change your toothbrush every 3 months, to ensure what you're putting in your mouth is clean.
7. EXFOLIATE YOUR LIPS
For lush lips,you need to remove the dead cells on your lips. They need to be shown a little love. Exfoliating your lips at night will leave them plush and moisturized in the morning, and you'll have already prepped them for the next day's lipstick as well.
Scrubbing thick sugar on your lips helps you in getting rid of chapped and dry lips.But this might be too much hard work for night.So,you can stick to Vaseline gel. 
8. 'HAIR ',I'm Waiting.
Be nice to hair.Brush them before you sleep.Why? Because your scalp produces natural oils that are good for your hair. By brushing your hair you are distributing those oils into your hair to keep it moisturized, shiny and healthier.Also,a nice massaging brushing session (3-5 minutes of GENTLE brushing) stimulates blood flow in your scalp which means a healthy scalp and healthy hair growth.
8. SLEEP ON YOUR BACK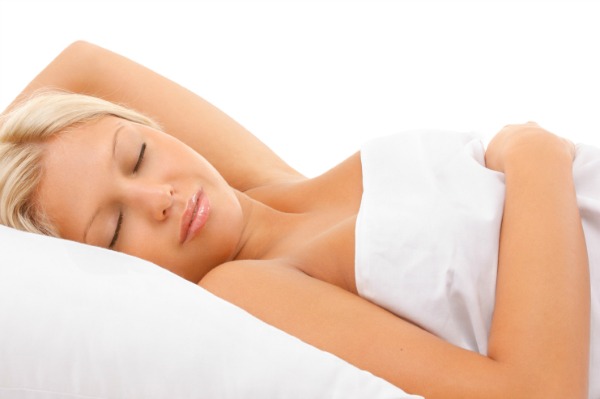 Hurrah! The moment you've been waiting for has finally come. Now that you've moisturized, brushed, and toned, it's time for beauty sleep. But one more thing, 8 hours of supporting your head's weight (up to 10 pounds!) can wreak some serious terror on your face. It is recommended to sleep n your back. Sleeping on your stomach or your side puts weight on your face, ultimately resulting in lines and puffiness.
Satin or silk pillows will be a great investment, too, and the more the merrier. Softer pillows prevent your hair from breaking and sleeping at a slight incline (propped up, that is) keeps your face from being puffy all over. Gravity helps lymph and blood flow so fluid won't accumulate.
9. and SLEEP MORE !
Atleast 8 hours is a must !
When we don't get enough, even our skin gets tired — it sags, you get bags, and it loses its glow. Don't risk and stay pretty and sleep well.But before you hit the hay make sure your sleep schedule is set, because there are many pros to determining how long you need to sleep to feel energized and ready for the day to come.
I believe by now you must be your body is screaming "SLEEP ,SLEEP". And now that you've put so much effort into preparing for it, it will be well worth it.
So snuggle up your sheets and doze off into a tight sleep.
Good night!
xoxo