Hello Fashionistas,
First of all, I hope September is being kind on all of us.With this month giving us major moody weather,trust me I am desperately waiting for winters to arrive. By the way, I believe we all are taking proper preventive measures to save ourselves from dengue which has actually taken down many lives till now in Delhi. Stay Clean and Keep your surroundings clean.
Coming back to the post,I am sure you all winter lovers must have also been waiting for Delhi's winter desperately. Winters have their own charm despite of being chilly,overloaded with clothes and lazy morning which is not hidden from anyone.For some they find it hard to decide that what to wear and how to look summer fashionable in winters.
Though for me this season is one of the most fashionable season throughout the year. Of course,It is. You can stay warm as well as stay winter fashionista too. Imagine those leather and suede boots,biker jackets, trench coats,cool beanies. I mean chic,fashionable and what not?
I have a thing for leather wearable even if they are faux leather for that matter.I prefer faux leather because of they are stretchable,comfortable to wear and easy for pocket too.Though,if you are fine with genuine leather nothing better than that.
They take the fashion on another level if worn in the right way.They fit into casual,party wear or a brunch date.You name it and you can create that sort of outfit with them.
So in this post we are going to share 7 Must Have (Faux)Leather  Pieces that you must think about shopping for your Fashionable Winter.Here we go :
1.Long Leather Skirts
Long leather skirts are key fall trends and you must buy it to make your wardrobe look more trendy and chic. You can buy them in tones of brown,black,olive or grey. They will just glamorize the way you carry yourself.
2. Vroom Vroom – A Biker Jacket
Do you remember stunning Keira Knightley riding the vintage Ducati in one of the ad film 'Coco Mademoiselle: The Film – CHANEL wearing a hot biker jacket? Well that's what we are talking about. With the arrival of winter you will see many celebs flaunting those jackets as their essentials.So,don't forget to buy one for yourself and feel the celeb air.
3. Cut it short – Leather Minis
Ace you winter look by wearing these preppy,chic and stylish leather mini skirts.There is no wrong way of wearing your leather minis.Wear them with knitted sweaters,shirts or jackets. They will be a win win choice for your #ootd.
4. Leather Pants
Hollywood to Bollywood,there are actresses who have flaunted their slender legs wearing leather pants every now and then. Though they are in through out the season.This winter it a must have leather piece to invest in.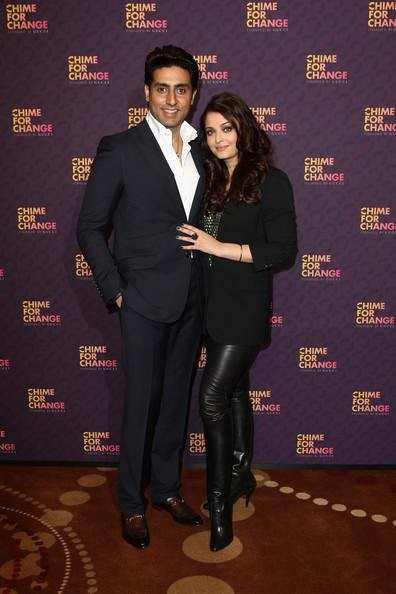 5. Thigh High Leather Boots
Where they were all over the runway shows,they are staples in your closet this season. Wear them with shorts,skirts or a dress and you will surely gonna get some 'OMG' stares.
6. Flare Skirts
Yes! like minis this flare skirts are going to give you those peppy look if you are not comfortable going with minis. Forever 21,ZARA,VEROMODA and other brands have variety of these skirts in winter season. Don't forget to give them a try this winter.
7. Leather Shorts
Less is to say more.They are hot,stylish,sexy and yet so chic.Must buy is the least advice I can offer you in favour of these leather shorts.If you want to flaunt your polished legs in winter too then there is no better option than these.
I hope this was of some help to you girls out there.See, winters are not as dull as we think they are.
Stay Stylish and don't forget to follow us and comment below your suggestions or queries,if any.
Also,Save yourself from Dengue !
Loads of love.