New Year is about to knock the door and obviously,you want to look your best for the biggest night of the year.I am sure you must have decided the dress to put on with those 6 inches heels.How about make up? You must be sure about your MAC lippies but what about your eyes?
Will you let them go plain this New Year? No,don't do that. 
Here are the 9 eye make up that will give you high impact star looks. Try them and let your people wander in your eyes.
1. Hypnotising Blue
You know how sexy and bold look smokey eyes can give you,right? But how about adding some glitter and a sleek shimmery blue under eyeliner? Well,I would say it is a must try.
Voila,and the result you got is irresistible,powerful eyes for this New Year.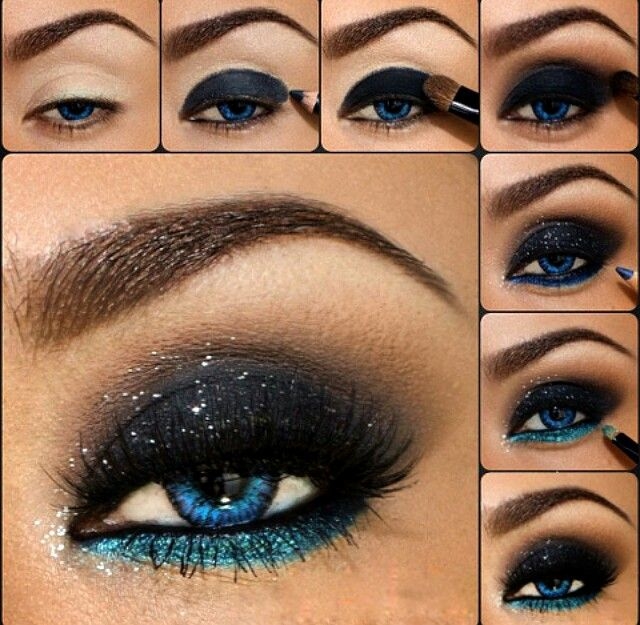 2.Cut Crease Eye Make Up
This cut crease eye make up is a technique used to define the crease by "cutting" across it with a contrasting eyeshadow color and little to no blending.
Don't you just love a gorgeous makeup look that can also compliment your eye shape? The Cut Crease makeup is a popular style for those with deep set, hooded or small eyes, as well as other eye shapes. This graphic eye look will define your eyes beautifully, make your eyes appear bigger and help you achieve a professional look for a special event.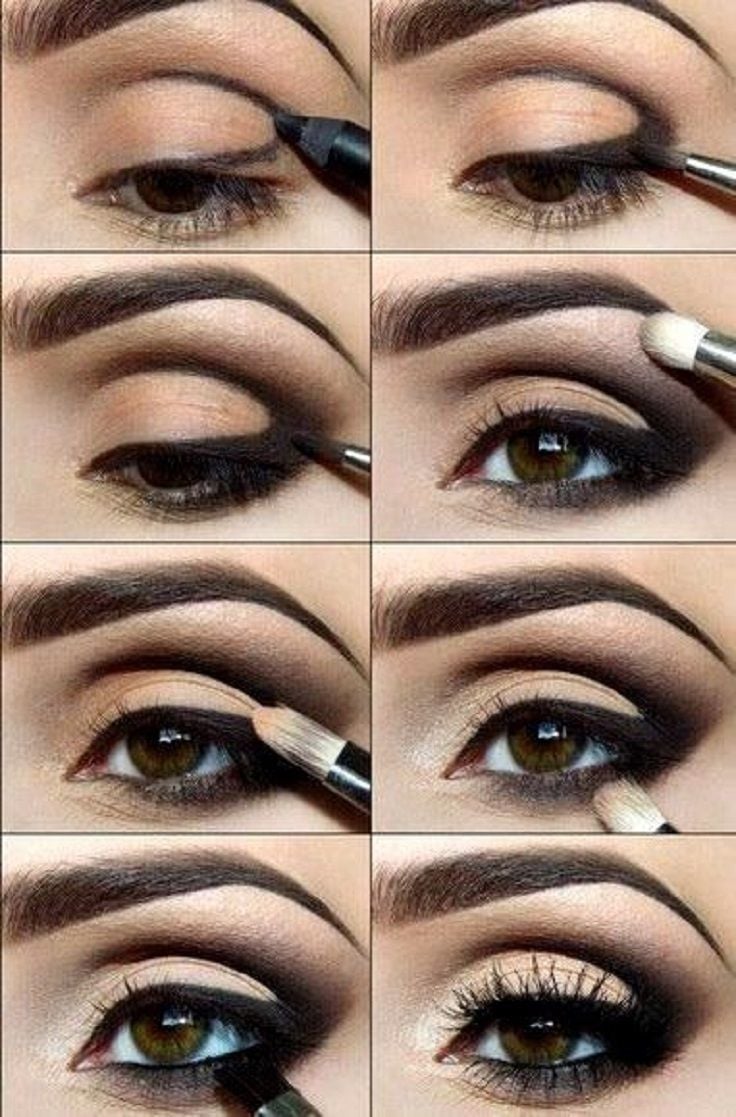 3.No Eyeliner Please
Keep your eye base light or nude and just give a dramatic look to your under eye liner with a Kohl. Wear a bright lipcolor to compliment this look.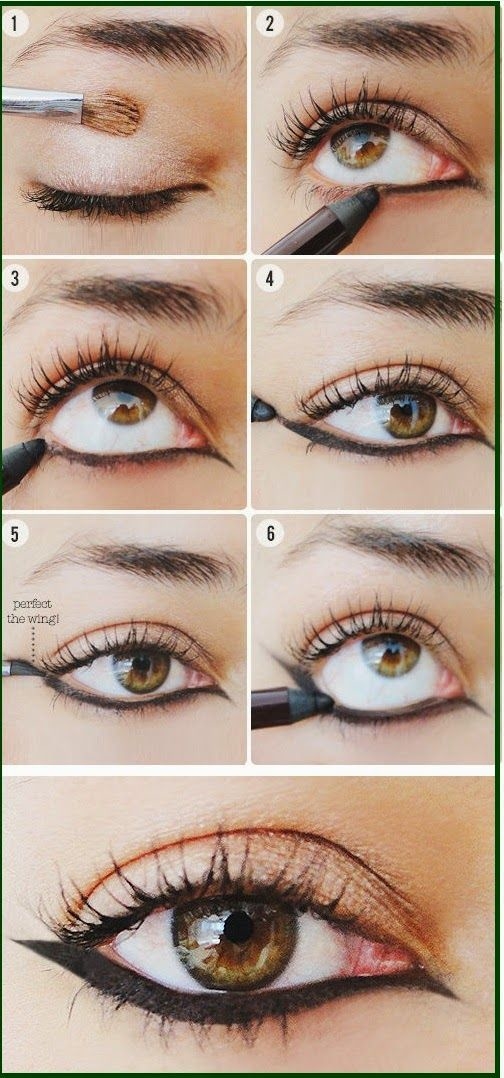 3. Some Silver On My Eyes
Want to change the cliche golden look? Hottie,you got this right here. Wear a bright pink color on your lips to compliment your look.

4. All that Glitters is Gold
If you are the one who is not a lover of dramatic eye make up and want to keep it easy yet glamorous. Then you must try this.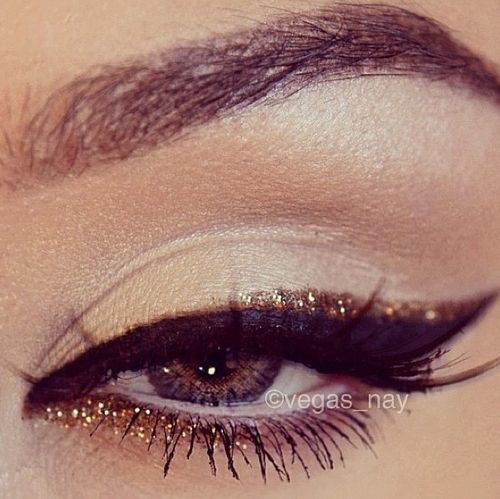 5.Golden Smokey Eyes
This is sizzling hot eye make up giving you those Cleopatra eyes. While doing smokey eyes just add golden instead of grey and as a result you will get those pretty damn chic eyes.
6.Shimmery Smokey Eyes
Smokey Eye Make Up + Shimmer on the eyes = Sizzling Eyes. Keep you lip color earthy or go bold with red,pink or maroon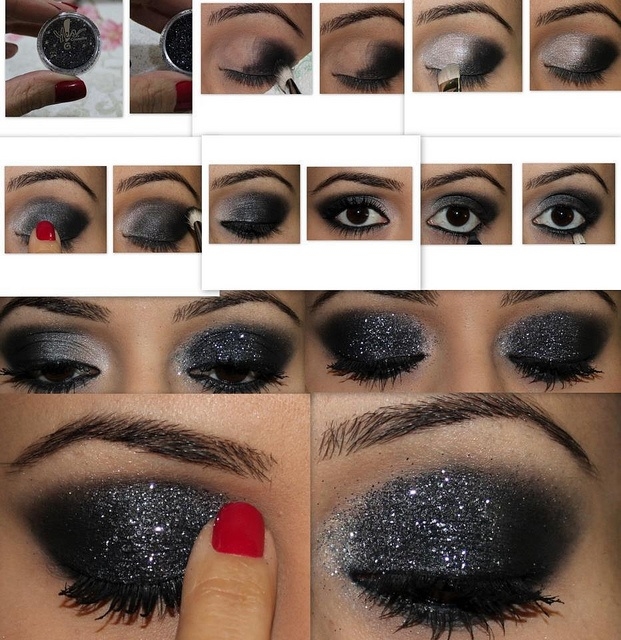 7.Smokey Nude Eye Make Up
Black is not your color but you still want to try smokey. This is what you must try. Wear it with Red Hot lip color and be a WOO-Man !

8.Black Catty Eyes
This is a perfect make up for a Lazy Girl who want to put in less time and wanna go easy and time saving.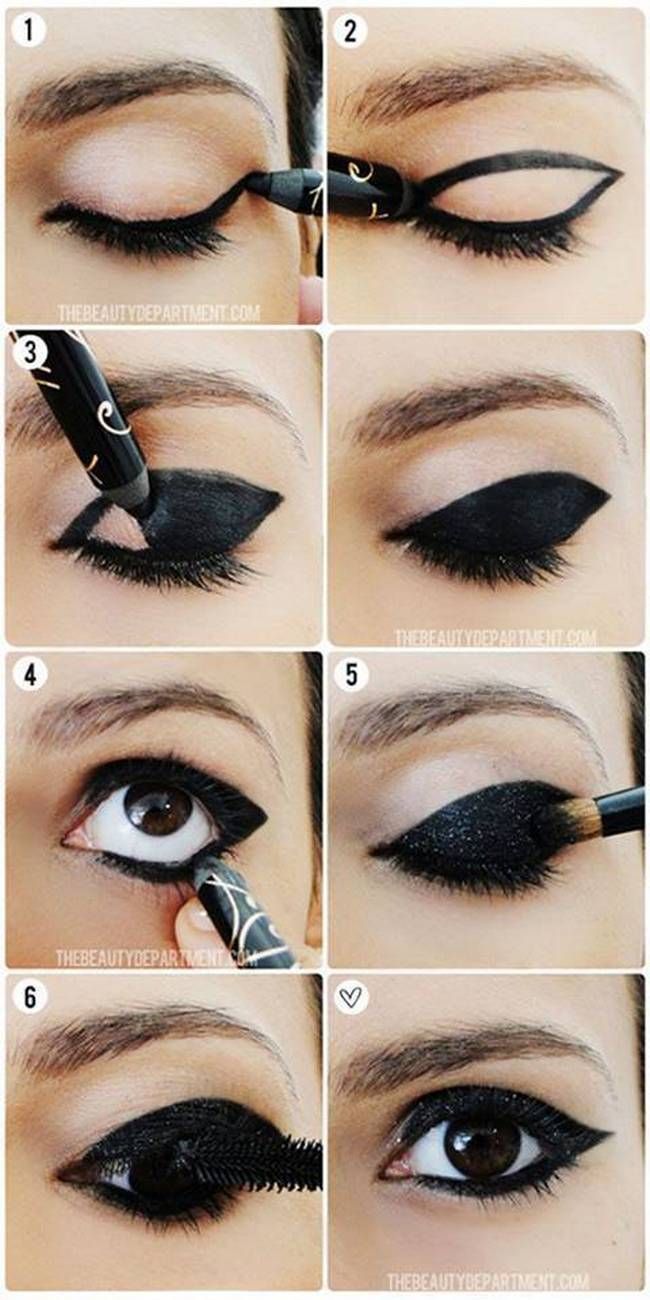 9. Smokey Eyes
Like the Little Black Dress,black smokey eyes is timelessly sexy. But many woman find it hard to try and refrain from trying it.
But if you do it right then woman you got those eyes on you.

10. Pink Woman?
If you have a white dress and don't want to go for smokey or glitter eyes then this is for you.
Choose natural lip color on this and rock the floor.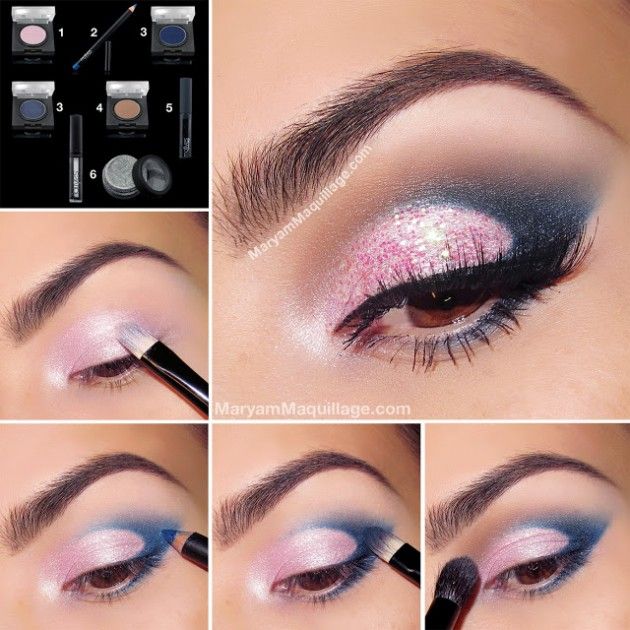 Hope you girls will find it useful for your New Year Eve 2015.
 Note – All images have been taken from Pinterest. If you have any issue with the image on the blog please mail us.